Welcome to Wholesale Forum.com




For Buyers
Wholesale Forum is the fastest growing online business community dedicated to retailers, auction sellers, surplus and overstock buyers needing a quick and safe solution for sourcing trade stock. Join our free and friendly forums today and gain knowledge, offer your advice, and discover new partnership opportunities:
For Suppliers
For wholesalers, dropshippers, manufacturers, distributors and trade services providers. Advertise your business today on WholesaleForum.com for free to reach potential trade buyers on a more personal level. Promote your latest offers, interact with buyers in real time, distinguish yourself as an expert in your field, and attract sales instantly.
Mini Statistics
Join Date

13 Sep 2012
Last Activity

05 Nov 2012

08:53 AM
Recent Visitors
This page has had 6,808 visits
Tab Content
About importexportcourse
Basic Information
About importexportcourse
Biography

I help businesses and individuals import from China easily with step-by-step training.
Location

Australia
Occupation

Import Export Coach
Signature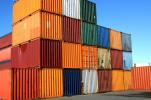 FREE VIDEO: How To Easily Import From China and Build a BOOMING Import Export Business
www.startimportingnow.com.au
Contact
Statistics
Total Posts
Total Posts

31
Posts Per Day

0.01
Total Thanks
Total Thanks

0
General Information
Last Activity

05 Nov 2012

08:53 AM
Join Date

13 Sep 2012
Referrals

0
All times are GMT -4. The time now is
10:26 AM
. -
Fixed Width